Books   DVDs   Post Cards   and More!

An Illuminated Manuscript!

A Glowing Testament to a Neon Pioneer's

Four-Decade Career. The subject of Lakich's work is not her medium but her humanity. It is the spiritual quality of neon light that interests her, 

and she paints with it to illuminate matters of 

the heart and soul.

- Ray Zone, ARTWEEK

Few artists in our time have had the extraordinary impact on an art form as has Lili Lakich on the development of neon sculpture. When neon declined as a medium for advertising in the 1960s and '70s, Lakich was one of the pioneers in its rebirth as an artistic medium. And 

when galleries and museums failed 

to exhibit work in electric media, 

Lakich founded the Museum of Neon 

Art (MONA) in Los Angeles in 1981, 

bringing to the public the work of

exciting new artists working in 

cutting-edge technologies.

The phenomenon of light has 

intrigued artists for centuries.

Renaissance chiaroscuro and 

late-19th Century Impressionism

both made light their raison d'etre. 

Turner, Monet and Van Gogh 

were all painters whose work 

seduced with light. Today, the 

list includes artists whose love 

of light has led them to neon - 

the glowing medium that has 

only been possible since the 

invention of electricity and the 

development of luminous tubing.

LAKICH: For Light. For Love. For Life. is Lili Lakich's autobiographical visual memoir of her four-decade career as one of the premier artists working in illuminated sculpture today. The book also includes essays by public art historian Michael Several, author and critic Ray Zone and gallery director Louise Lewis who says, "Lakich draws on a boundless universe of

inspiration, reassuringly familiar on the one hand, boldly unsettling on the other. Her work appeals to a broad audience, from the Las Vegas nightlife aficionado to the conceptually-oriented artist working in light and space."

LAKICH: For Light. For Love. For Life.

by Lili Lakich

Hardcover, 8.5 x 12.5 in., 160 pages

252 illustrations, 230 in full color

Available Now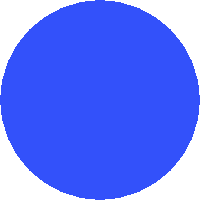 Each Book is 

-Hand Signed- 

By the Author!

This must-have book is for working neon shop's to help solve problems and optimize the work place.

This book presents ideas and methods to "tweak" your machinery as well as yourself to produce your best work.

MORGAN CROOK is a mechanical engineer, tube bender and president of Neon Design, a wholesale, retail and consulting firm in Columbia, SC. His writing has appeared in major trade periodicals more than a decade. In his professional capacity, Morgan has visited over 500 neon shops.

JACOB FISHMAN is an electrical engineer, artist and educator. His studio, Lightwriters, fabricates neon for film & theater, technical applications and traditional neon signs. The studio houses a workshop that teaches the art and science of neon construction and Lightwriters bookstore.

The Neon Engineers Notebook Second Edition

by Morgan Crook & Jacob Fishman

Soft cover, 9 in. x 7 in., 223 pages

Ton's of illustrations and black and white photos.

Available Now 

TABLE OF CONTENTS

Tweaks

Bombarding Equipment

Gauges

Pumping Methods   Second Edition Updated!

Pumping Problems

A Burning in Question 

Tube Life    Second Edition Updated!

Diffusion Pumps

Manifolds 

Multiple Bombarding.

Tube Processing Experiments

Clear Pink Tubes 

Hotfil  New Second Edition Info!

Uncoated Ruby

Oven Pumping    Second Edition Updated!

Tipping Off Tips    Second Edition Updated!

Ship of Tools 

A Fire Box

Eye Protection

Glass Work for Neon    Second Edition Updated!

Improving Tube Bending 

Repair Techniques 

Lampworking for Neon  New Second Edition Info!

Jig & Form Bending

Hot Rod Crossfires    Second Edition Updated!

Borosilicate Glass    Second Edition Updated!

Using Neon Colors  New Second Edition Info!

History of Neon Color  New Second Edition Info!

Making Neon with a Twist

Let's Get Small 

Your Mark on Neon 

Transformer Loading    Second Edition Updated!

Servicing 2161 Transformers   New Second Edition Info!

Time for Fun & Profit    Second Edition Updated!

Chillin' Out 

Electronic Timers    Second Edition Updated!

Got MSDS?   New Second Edition Info!

Flying Solo

Home Sweet Home 

Appendix New Second Edition Info!

Index    Second Edition Updated!

Example of detailed illustrations

Example of detailed photos

This professional video can help neon crafts people of all levels. Step-by-step "real time" demonstrations show all the phases involved in the neon signmaking process: designing the neon pattern, tube bending, bombarding and pumping,and final assembly.

Learn the craft of neon at your own pace with this highly detailed, two-hour video. 

DVD 

"Limited Quantities"  

Collector Set of Neon Post Cards

1.  Buster Brown and Tige shoe store sign—made 1950s; restored 1984; photographed 1986         

2.  Mobil Pegasus Flying Horse gas station sign—made 1955; restored & photographed 1985  

3.  Club Bali Nude Reclining in a Cocktail Glass cocktail lounge sign—made 1950s; restored & photographed 1986           

4.  Zipperhead Logo punk clothing store sign--made 1983; photographed 1984

5.  Pat's Steaks Pioneer with Crown cheesesteak take out restaurant sign—made 1952; photographed 1986                        

6.  Howard Johnson's Simple Simon and the Pieman restaurant sign—made 1950s; restored & photographed 1989    

7.  Howard Johnsons Lamplighter—restaurant banquet room sign--made 1950s; restored & photographed 1990                  

8.  Rockerhead Logo hair salon sign--made & photographed 1989                                                 

9.  Keith's Red Snapper Jamaican restaurant sign--made 1989; photographed 1990                       

10.  Cornucopia hospital cafeteria sign--made 1989; photographed  1990  

11.  Sherwin-Williams Paints Cover the Earth Logo paint company sign—made 1930s; restored & photographed 1992       

12.  Philadelphia Skyline neon art commission--made & photographed 1992       

13.  Siam Cuisine Mythological Figure Thai restaurant sign--made & photographed 1991                

14.  Animated Jitterbuggers drive-in restaurant sign--made & photographed 1993                           

15.  '59 Cadillac Convertible drive in restaurant sign--made & photographed 1993                            

16.  Levis Hot Dog lunch counter restaurant sign—made 1950s; restored 1994; photographed 1995    

17.  Library Book public library sign--made & photographed 1995                                                  

18.  Bensalem Aquarium Mural pet shop sign--made & photographed 1995       

19.  Vega Grill Neon/Stainless Facade neighborhood tavern sign--made 1930s; restored & photographed 1996                  

20.  Giles & Ransome Bulldozer heavy equipment company sign—made 1940's; restored & photographed 1999        

21.  Trolley Car Diner Animated 1947 Trolley restored and renamed 1952 diner sign--made & photographed 2000            

22.  Just To Travel Cruise Ship travel agency sign--made & photographed  2002      

23.  Colonial Theatre Marquee movie theater sign--made 1950s; restored & photographed 2002       

24.  Reading Terminal Market historic farmers and food market sign—made 1940s; restored & photographed 2006            

25.  McGillin's Old Ale House antique bar sign--made 1950s; restored & photographed 2008

BONUS 26.  Country Music—Art car covered with signs, was usually located in Nashville, Tn--photographed 1987

What Fun! Set of 26 (25 + 1 bonus card) 4" x 6" collector post card set featuring restored vintage spectaculars, beloved American roadside favorites, as well as newer pictorial signs. 

On the reverse side of each post card is a description of the sign and any additional information that was available. 

Below is a list of the included cards.

Quantities are very limited!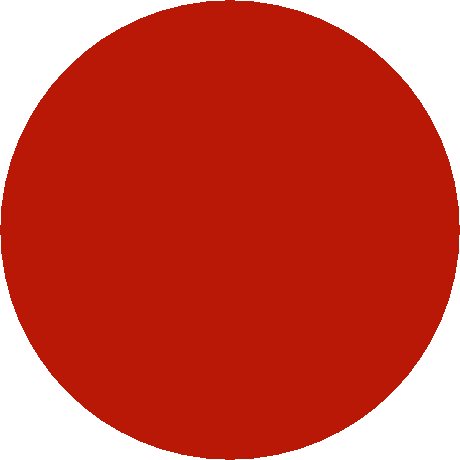 Hardcover: 190 pages

Dimensions:  9.1" x 12"

Gorgeous hardcover book by

Neon journeyman Len Davdson.

During the middle of the 20th century, neon signs turned North America's roadside into a luminous wonderland. The most compelling signs were figural: imaginative, cartoon drawings in light. These unforgettable depictions of exploding bowling pins, crashing cars, baton twirling majorettes, and lassoing cowboys were the fodder for legend and lore. Neon designer Len Davidson has captured the magic with over 350 photos of superb vintage signs. 

He has drawn on renowned photographers, museums, and private collections, as well as his own Neon Museum of Philadelphia pieces to compile the definitive photo archive. Davidson has also expressed the legend in words. The pages echo with the voices of sign makers and shopkeepers, photographers and preservationists. Architects and sign artisans will find this collection invaluable. It is also an essential volume for anyone who has been captured by the spell of the highway and neon's siren song.

About the Author

Davidson began collecting and restoring vintage neon signs in the mid-1970s, which led him to establish Davidson Neon Design, a custom sign business. In 1985, he founded the Neon Museum of Philadelphia to showcase his vast collection. Currently, Davidson lives with his wife Judy, in a house full of historic signs. 

NeonPartsUSA@gmail.com

______________________________________

480-820-9517

Each book is

hand-autographed

by the Author!

This instructional video demonstrates a variety of processing techniques. Produced by the ISA, Neon Processing Guide, minimizes the guesswork that goes into preparing and pumping neon tubes.

DVD

By: International Sign Association (ISA)

All Prices and Specifications are subject to change without notice.

Copyright West Coast Custom Designs, LLC. 



No reproduction in whole or part without express written permission. All Rights Reserved.

1000-Piece 

Neon Sign 

Puzzle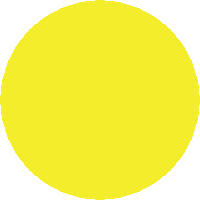 This 1000-piece Neon Sign jigsaw puzzle is way-cool!

The finished puzzle is an impressive 24"x 30".

Designed by Artist Lewis T. Johnson. 

The puzzles are printed on blue chip board, which is a thicker and more high quality material than your regular imported puzzles. This also adds a comfortable heft to the pieces and provides additional sturdiness to keep your puzzles looking great for years to come.

Made in the good ol' USA!