Simulated

"FAILING NEON"

Plug-In Controller

All Prices and Specifications are subject to change without notice.

Copyright West Coast Custom Designs, LLC.



No reproduction in whole or part without express written permission. All Rights Reserved.

Failing neon signs are a special-effects staple that Writers and Directors insist on including in productions to set the mood and to simply add that touch of realism. Just think back, remember a play, movie or television show featuring a hotel neon sign outside the room window where a portion of the sign was randomly blinking?

Our Failing Neon Controllers are used by Television and Movie production companies as an easy, affordable and reliable way to simulate failing neon signs.

Our unit could not be any easier to use...

*Simply plug the neon transformer into the controller.

*Plug the controller into 120vts.

*Adjust the controller knob to the desired effect.

SPEC'S

*Commercial heavy duty construction.

*Output: Maximum total load 8 Amps.

*Input: 120vts/60HZ.

*Two grounded outlets output the same effect simultaneously

*6 foot grounded power cord.

*Approximately 12" L, 5" W, 3 1/4" H.

*Made in the USA.

*One Year Limited Warranty.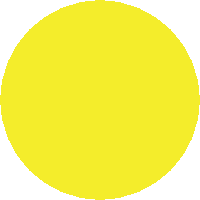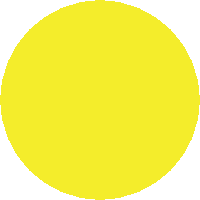 NeonPartsUSA@gmail.com

______________________________________

480-820-9517

Movie * TV * Rental * Residential * Commercial * Restaurant

On-board full-range Dimming Knob

15mm  12mm  10mm                        15mm  12mm  10mm

35'       28'        23'                              42'       33'       27'

     NEON                  Footage Chart               ARGON

When calculating footage, lease add 1' for each pair of electrodes.

Non-UL 10,000vt 35mA Dimming

Input: 120vt/60hz - 1.2 Amp.

Output: 10,000vt - 35mA

* Self Adjusting to neon load.

* Self Adjust's from 2,000vts - 10,000vts.

* Case size: 12 units.

* Auto Shutdown & Overload Protection.

* Yes... it CAN be mounted directly to metal surfaces.

* 9 1/2" length, 2 1/2" wide, 1 3/4" thick.

* 6' grounded cord. Features on/off pull-chain.

* 24" GTO wires.

* Indoor use only.

* Imported

Sold in case of 12 only $875.40 per case  ( $72.95 each )

Non-Switchable: $199.95 

*Full-Time Failing Neon Effect.

NEW!  Switchable: $224.95 

*On-Board switch allows user to toggle between the failing neon

  effect and constant on.