All Prices and Specifications are subject to change without notice.

Copyright West Coast Custom Designs, LLC.



No reproduction in whole or part without express written permission. All Rights Reserved.

NeonPartsUSA@gmail.com

______________________________________

480-820-9517

UL Listed Neon Transformer

UL Listed Neon Transformer

G A S   T U B E  

P O W E R   S U P P L Y

15030-O-UL

* Input voltage: 120VAC 50HZ 3.9 A

* Secondary voltage: 15,000 volts 30mA

* Normal Power Factor.

* Outdoor non-weatherproof.

* Complies with secondary ground-fault

  protection requirements in UL2161.

* Perfect for animation/flashing/dimming!

* Weight: 27 lbs.

* Dimensions:

* One Year Limited Warranty.

* New in factory cartons. 

* Imported

$109.95 ea.

Discounts:

10+  5% off    20+ 10% off    50+ 15% off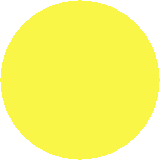 Transformer Dimensions                                 Mounting Bracket Dimensions

Neon transformers are premium quality and built the old-fashion way... to last!

Equipped with a easy to understand diagnostic LED system to help identify a specific installation problem.

DISCONTINUED

Out-Of-Stock!